#AFFCameroon Cohort 1B Workshop & Monitoring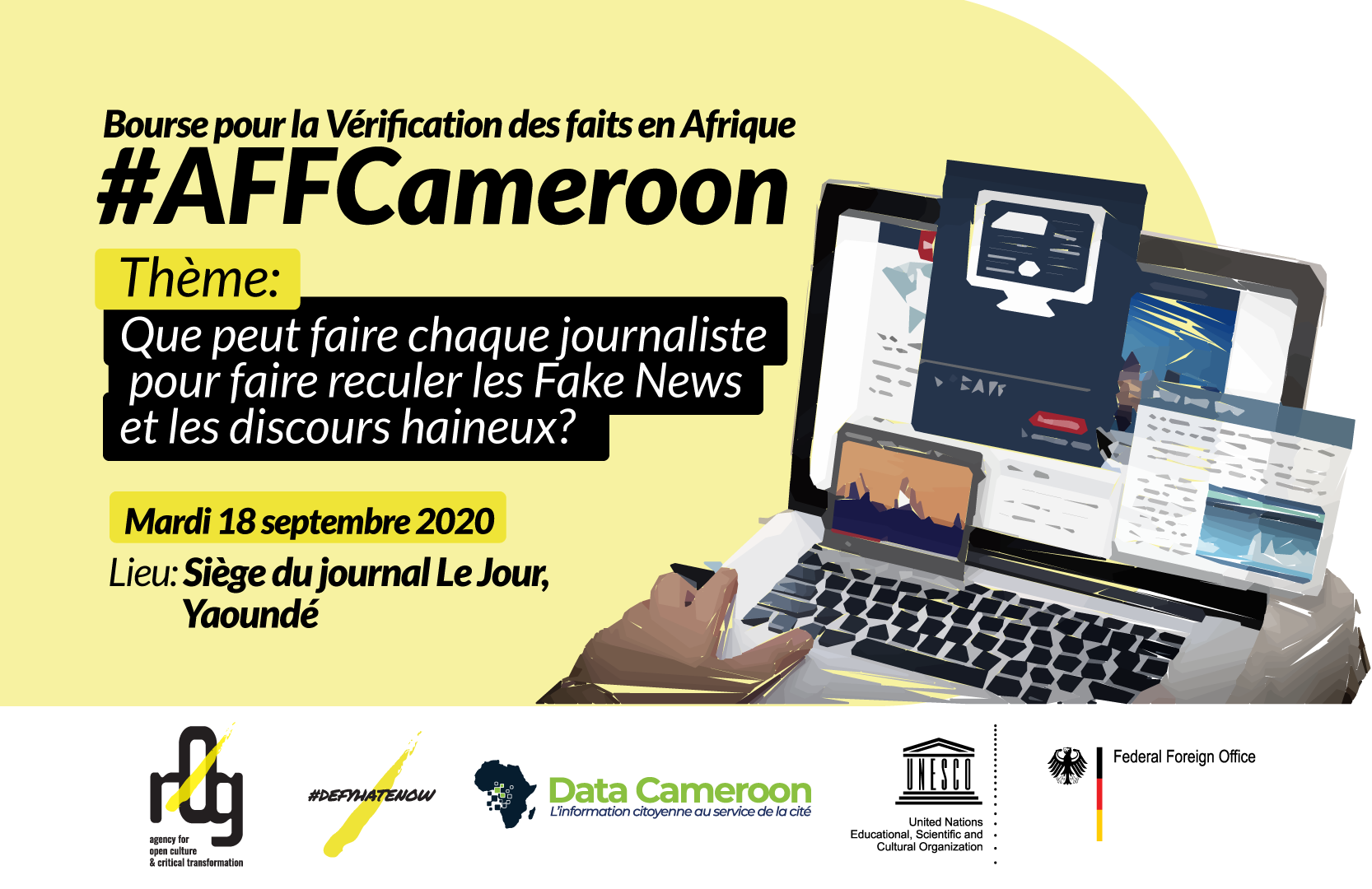 #AFFCameroon Cohort 1B Workshop & Monitoring
18
September
2020
All day
#AfricaFactcheckingFellowship – #AFFCameroon was designed to follow up & to succeed our #FactsMatter237 Fellowship of January 2020 aimed at monitoring & mapping viral trends on social media related to the key thematic issues in #Cameroon. Fact-checking of online information & public claims has been growing over the past few years; motivated by the need to mitigate the rise in fake news & online mis + disinformation.
It is in this light that #defyhatenow launched #AFFCameroon in partnership with @Adisi-Cameroun in July 2020; we received 50+ applications, from which
#ten
Fellows were selected for the first cohort to run through July-August-September 2020.
#Bonus
ALL
#seven
#FactsMatter237
Fellows are equally participating in #AFFCameroon Fellowship.