How does gender equality today build a peaceful and sustainable tomorrow? We asked African feminists and peacebuilders about what needs to change in order to bring about peace, the role of women in peacebuilding, and their own advocacy work.
AFRICAN FEMINISM WEB PLATFORM
Rosebell Kagumire
We recently talked to Rosebell Kagumire about women's rights and peacebuilding. Rosebell is a powerful Pan-African feminist voice, as well as curator and editor of the African Feminism web platform. She is also a member of the r0g_agency's strategic advisory board.
"We need systems that serve the people"
HOPE ADVOCATE AFRICA
Caryn Dasah
"Don't let anyone intimidate you" – Caryn Dasah is the founder of Hope Advocate Africa, an organization that provides legal, social, and psycho-social services for women and young girls. We talked with her about her work and asked her what advice she would give to young girls.
SPOKEN WORD POET AND ATHLETE
Tata Diko
"Leadership is a crucial space women should occupy in all peacebuilding initiatives," says Tata Diko Duku, a spoken word poet and athlete. The South Sudanese feminist activist uses her poetry as an advocacy tool to criticize injustices and uphold humanity. We a sked her questions about women's rights and peacebuilding.
read article
"Peace is personal"
PEACE JOURNALIST
Rose Obah
We talked to Rose Obah, a peace journalist and trainer in conflict transformation. She has worked with various communities ensuring their voices are heard. She is passionate about peacebuilding and community development.
"The iroko of peacebuilding in her community."
TEACHER AND A HUMAN RIGHTS ACTIVIST
Hauwa Abdullahi
Hauwa Abdullahi is a teacher by profession and a human rights activist who keeps fighting all the odds in her Muslim community to protect the rights and dignity of women. She is the founder of Better Life Association for the Underprivileged (BLAFTU), an organisation that protects, empowers women and fights against Gender-Based Violence.
Standing for the Rights of Muslim Women.
FOUNDER OF THE AFRICAN INDUSTRIOUS LADIES IN CAMEROON
Martha Lingong
To celebrate International Women's Day, we asked Martha Lingong, founder of the African Industrious Ladies in Cameroon, to tell us their thoughts on women's rights and peace building. Here is what she had to say: Women should occupy any space that is "occupiable."
INTERNATIONAL RELATIONS RESEARCHER, COMMUNITY ORGANIZER, AND HUMAN RIGHTS ADVOCATE
Meaza Gidey Gebremedhin
"[When] women are meaningfully engaged in peacebuilding processes, we have seeing their respective communities enjoying a more significant long-term political stability, with a relative lower likelihood of such communities slipping back into conflict."
Meaza Gidey Gebremedhin is a feminist from Tigray advocating for the human rights of women and girls who are enduring unspeakable suffering and weaponized conflict-related sexual violence in the war-torn region of northern Ethiopia. Read here to learn more about Meaza Gebremedhin's take on the significance of women's participation in peacebuilding and actions that need to be taken to promote women's rights.
"Women are essential to preventing conflicts and sustaining peace"
GENDER ACTIVIST AND PHD STUDENT
Georgette Che
We asked Georgette Che, a gender activist and PhD student at the University of Dschang, to talk about the role of women in peacebuilding and what has to change.
"For peacebuilding, we need dialogue and cohesion"
EXECUTIVE DIRECTOR FOR WOMEN PEACE INITIATIVES – UGANDA (WOPI-U)
Rashida Adong Oketcha
Rashida Adong Oketcha is the Executive Director for Women Peace Initiatives – Uganda (WOPI-U), a feminist grassroots women's organization. She shared with us what she believes needs to happen to involve women and girls in peacebuilding and promote gender justice.
"Encourage active participation and meaningful inclusion of women"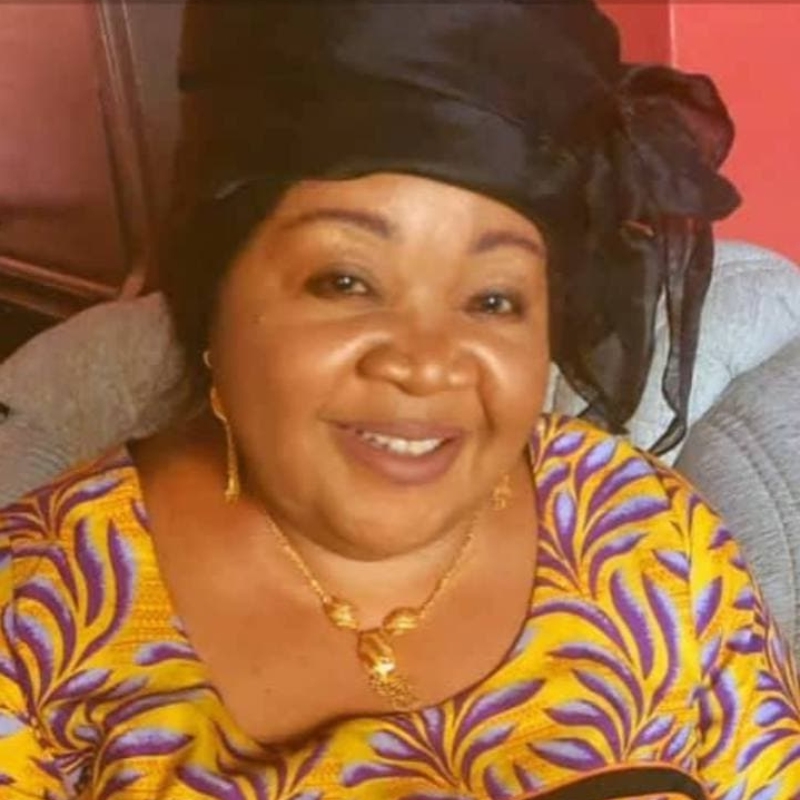 MENTOR & COMMUNITY TRAINER
Aunty Gla
We had a talk with Yaah Gladys Shang Viban – fondly known as Aunty Gla, during International Women's day and below is our conversation; Empowering young girls to women who change their communities.
MEDIA CONSULTANT
Carole Leuwe
We had a chat with Carole Leuwe about her work and the role of women in peacebuilding.
"Fostering Women's Participation in Peacebuilding"